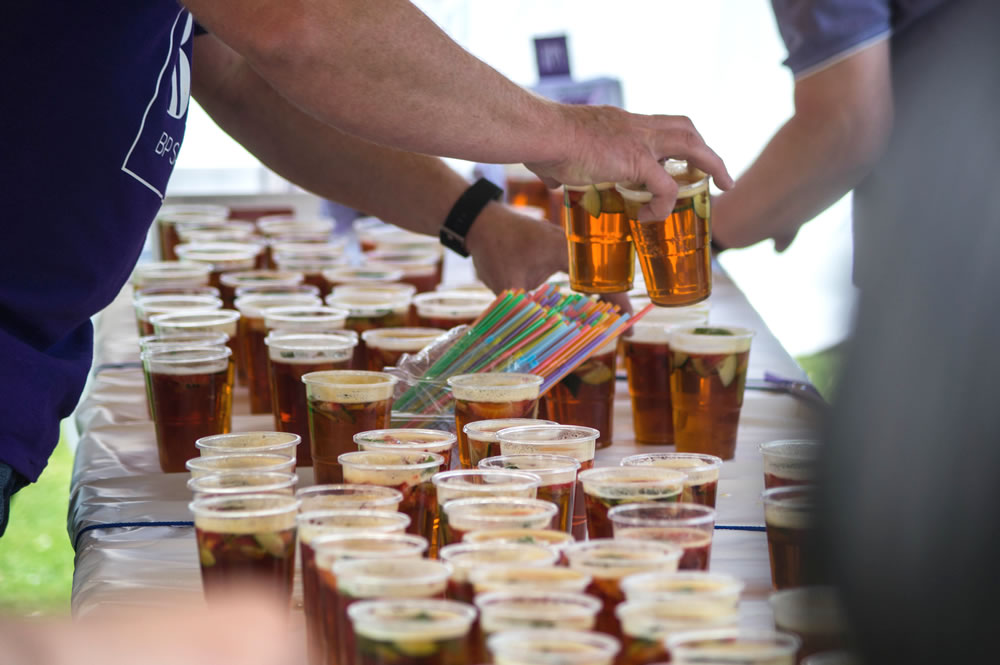 15 Jun

Raising money for The Hospice of St Francis with Pimms, Strawberries & Sunshine!
The Pimms Tent @ Ashridge House, in support of The Hospice of St Francis
On the 11th June 2017, BP Sanders proudly supported the Hospice of St Francis' biggest event of the year – The Garden Party held at Ashridge House who rely on donations to raise money for the amazing care they provide those staying at their facility. The Garden Party is a great day out for the family, offering many stalls from local shops and services, games, and lots of food and drinks suiting a range of tastes.
A team of us had the pleasure of running the Pimms Tent for the second year running, known to all as an extremely popular tent. We had a wonderful time participating again, meeting lots of people and enjoying the sunshine which, luckily for everyone involved, stayed put all day. A shortage of strawberries and lemonade by the end of the day did not get in the way whatsoever, as there is always such a great atmosphere at the grounds of Ashridge on this day, and everyone really seemed to really be enjoying themselves.
After speaking to the Hospice's event organisers, of whom did a wonderful job ensuring the day ran smoothly for the masses, this year was record-breaking. The entire event raised over £42,000 overall, with the Pimms tent raising £2,400 alone! We are extremely happy with this accomplishment and will continue to support them in the coming years!
We also ran a Prize Draw for the chance to win Gift Vouchers for either The Highwayman, The Rex or The Red Squirrel, some of our favourite local food, drink and entertainment spots in Berkhamsted. There are also multiple bottles of Champagne up for grabs over the coming days too, so make sure you keep close to your emails/phone.
Thanks again to those who attended for making this another successful year for the Hospice, and to the Hospice themselves for the great work they do. We will see you next year!
Stuart Farrell & The BP Sanders Team